What is SmartBotsLand Telegram Crypto Bot?
🚀Your Gateway to Real-Time Crypto Information!
🌟Telegram Crypto Bot version of SmartBotsLand With the integration of Binance, one of the world's leading cryptocurrency exchanges, fetches live data from the Binance website and deliver real-time updates straight to your Telegram group or channel.
It providing you with accurate and up-to-the-minute details about various cryptocurrencies.
Whether you're interested in Bitcoin, Ethereum, Ripple, or thousands of other altcoins, Telegram Crypto Bot has got you covered.
🌟Telegram crypto bot version of SmartBotsLand can be beneficial for a variety of individuals and groups involved in the cryptocurrency industry.
🌟Your Telegram Crypto Bot can provide you with timely and relevant information about the crypto market.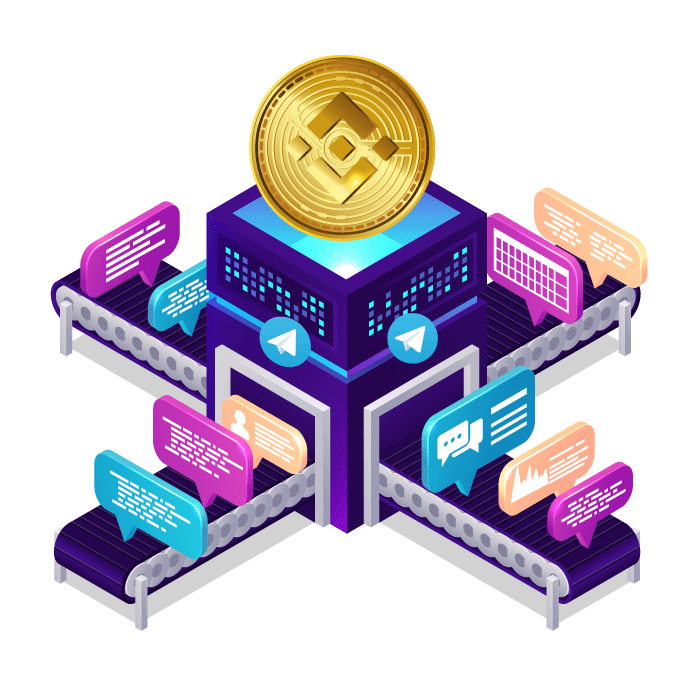 Who is Telegram Crypto Bot for?
1️⃣ Crypto Traders: Crypto traders can use Telegram Crypto Bot to receive real-time alerts on price movements, market trends, and trading opportunities. They can set up customized alerts for specific cryptocurrencies or trading pairs based on their trading strategies
2️⃣ Crypto Investors: Long-term investors can leverage Telegram Crypto Bot to monitor key metrics and receive timely updates on selected cryptocurrencies, enabling them to track portfolio performance and stay informed about market
trends.
3️⃣ Crypto Enthusiasts: Individuals interested in cryptocurrencies, can utilize Telegram Crypto Bot to receive regular information and stay updated on various aspects of the crypto market, including prices, volume, and market sentiment.
4️⃣Crypto Communities: Telegram Crypto Bot is an excellent tool for community managers and enthusiasts running Telegram channels or groups focused on cryptocurrencies. It enables them to deliver high-quality content, real-time data, and analysis to their community members.
5️⃣Research Analysts: Crypto researchers and analysts can benefit from Telegram Crypto Bot by accessing and analyzing candlestick data, book prices, and other relevant metrics, enhancing their research and analysis capabilities.
6️⃣Educational Resources: Telegram Crypto Bot can also be used by educational platforms or individuals offering crypto-related courses or content. It allows them to deliver data-driven insights, visualizations, and educational materials to their audience.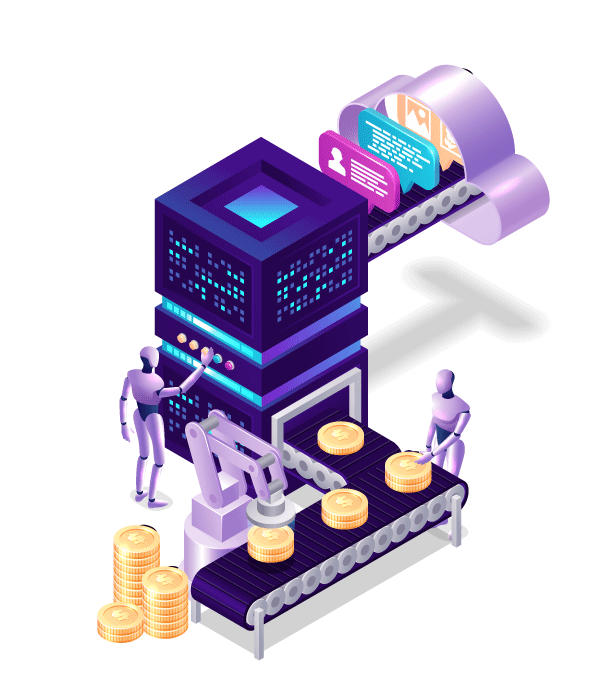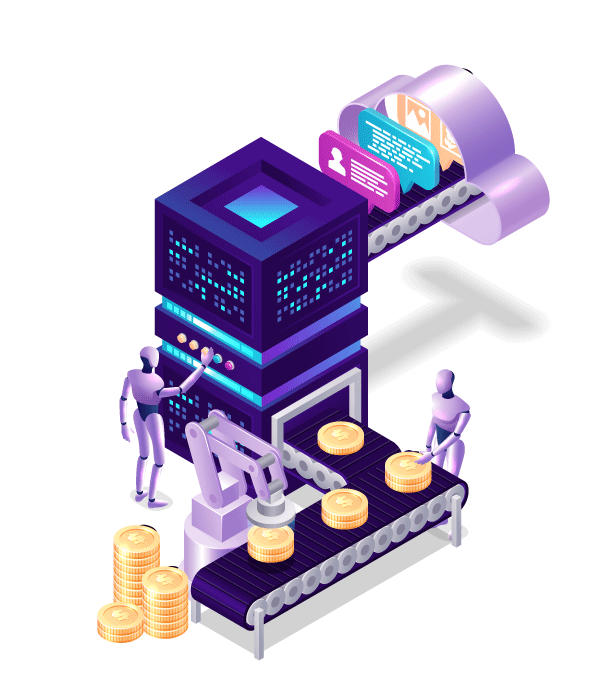 What you gain with SmartBotsLand Telegram Crypto Bot
🌟Get instant updates on prices, candlestick patterns, and book prices from Binance.
🌟Customize your trading experience by choosing candlestick patterns and book prices from Binance.
🌟Stay ahead of the market with candlestick patterns, book prices, and key metrics from Binance.
🌟Stay connected, stay informed, and supercharge your crypto trades.
🌟Take control of your trades and make data-driven decisions.
🌟Enhance your trading strategies and make better decisions.
🌟Receive real-time data directly to your Telegram channel or group.
🌟 Access candlestick patterns, book prices, and more, all effortlessly delivered to your Telegram channel or group.
🌟Supercharge your Telegram channel or group with Telegram Crypto Bot.
🌟Engage your community with real-time data feeds, price updates, and meaningful insights.
🌟Keep your members informed and ahead of the curve.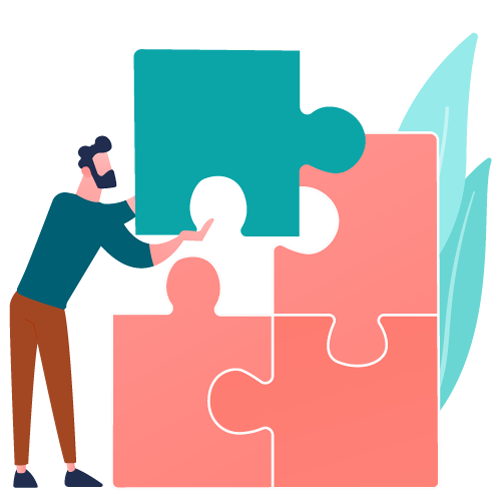 SmartBotsLand Subscription Bot
🔻Such problems make you try to find a way to organize everything correctly and, for all those reasons, most people are looking for a way to automatize every process.
🔻SmartBotsLand Telegram Subscription Bot, which is the same as Telegram membership bot, is a telegram bot for group management and does all these things for you automatically and you only need to take care of your Telegram group or channel contents.
🔻All these hardships will most likely meet their ends when it comes to using a Telegram membership bot. Telegram subscription bot is somehow a bond between you and your customers.
🔻In order to ease the work, this telegram bot for group management, or channels as well, offers many features that will most likely satisfy you! This Telegram bot, which is specially designed for admins of Telegram groups and channels by the SmartBotsLand team, offers you every feature you need in order to gift the best experience possible to admins and even users. And this way, you can get rid of headaches caused by membership-based businesses without a proper assistant.
🔻So, no more problems! No need to worry about your telegram channel for crypto signals or your cryptocurrency groups in telegram! No more problems of any kind during your business on Telegram!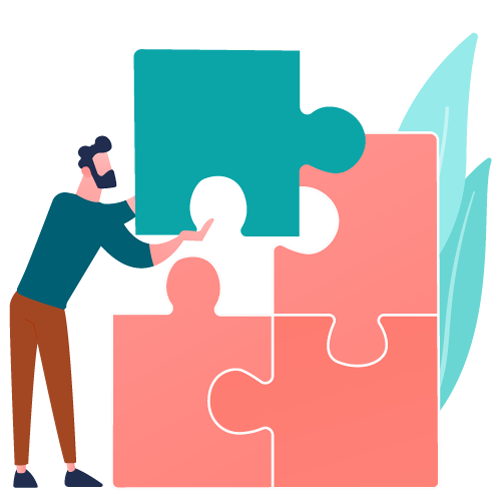 Smart Bots Land Telegram Crypto Bot

Stay updated with live cryptocurrency prices.

Track market liquidity with real-time bid and ask prices.

Analyze price trends with detailed candlestick charts.

Stay informed with curated news and updates directly in your bot.

Customize data retrieval intervals to suit your trading strategy.

Access and monitor specific cryptocurrencies or trading pairs.

Steps of creating
your Telegram Crypto Bot

In the following, the steps of setting up a Telegram Crypto Bot for sending data to your Telegram channels and groups are shown.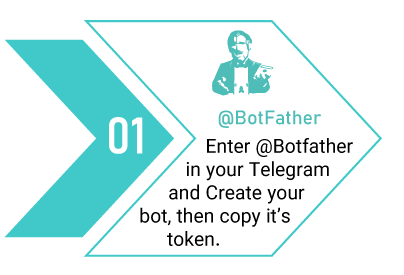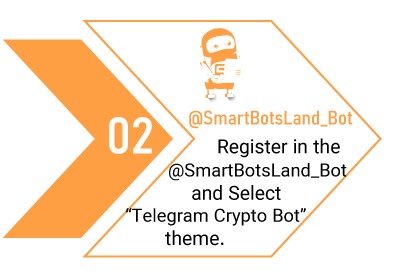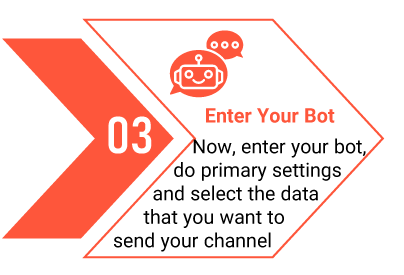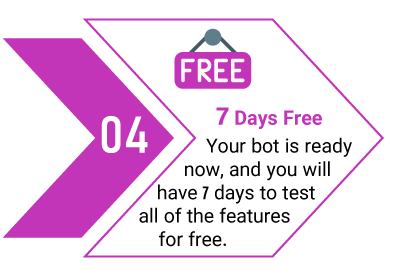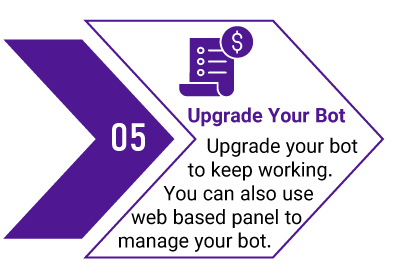 Video for Telegram Crypto Bot
Telegram Group Management
If you would like to know our latest news and festivals, please send us your email or Telegram ID.

If you need our help, you can send us a message through the following channels

Images of Telegram Crypto Bot