🔻If you are reading this article, surly you, like many Telegram users, have a Telegram group or channel and probably you are working in one of these fields: education, crypto currencies analysis, consulting or other similar activities. So, you should get a membership fee from your Telegram channel and group members in return for your valuable content or time. But definitely this process has problems for you.
🔻One of these problems is the membership process and most importantly, is the deposit of the membership fee by users. Every user after deposing money, have to send the receipt for you and you always have to check many messages in Telegram
🔻You also have to register each of the receipts and the deposit date in a file and then generate invite link in your telegram channel or group for every body and send him. This step takes a long time.
🔻The bigger problem is checking the membership date of each user of your Telegram group or channel and you need to do these steps:
▪️Remove the users that has expired, from your Telegram channel or group
▪️Send a warning message to those who have to renew soon.
▪️Update the expiration date of people who renew
▪️And add new users to the list
🔻Also, you should consider the possibility of human mistakes, and you may loss some messages or some users.
🔻If your Telegram group or channel has at least 100 users, in the fastest time you should spend 10 minutes per person on average.
Now consider if you want to handle the status of 50 users in a day, you should spend about 8 hours daily So you will have to spend a lot of money or energy.
🔻But, SmartBotsLand Subscription Bot does all these things for you automatically and you only have to take care of your Telegram group or channel contents.
Smart Bots Land Telegram Subscription Bot

Create a variety of membership plans with the price and duration you want.

Automatic Monitoring Of Members
The bot instantly monitors the members of your Telegram channel or group and checks their status.

The bot gives you the payments and members report as a file.

Generate and send VIP codes for joining your special friends or users.

The bot will automatically remove any user who is expired from your Telegram group and channel.

Register in Coinpayments.net and use of Coinpayments gateway for your bot

Your bot will automatically generate unique invitation links for users.

The bot sends reminder or warrning messages to members to alert expiration date.

For access to more features you can use the web-based admin panel.
Steps to Create a Subscription Bot
To set up your subscription bot, all the initial settings of the bot will be done inside Telegram and then in your bot. But after launching the bot, to use more features, you can enter your web base admin panel and use the features that SmartBotsLand has provided for you.
In the following, the steps of setting up a subscription bot for the Telegram channel and group are briefly stated.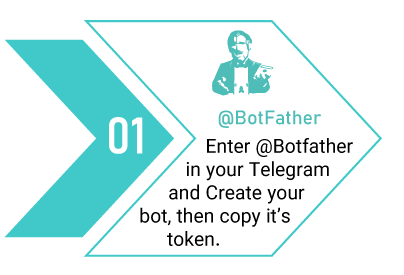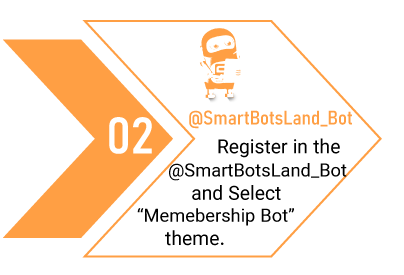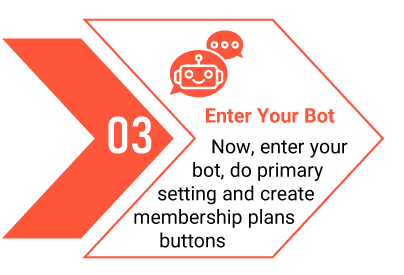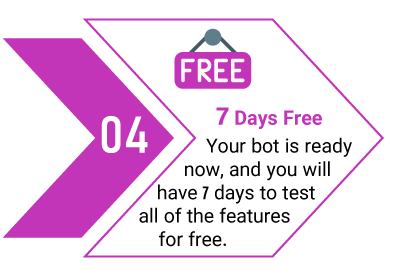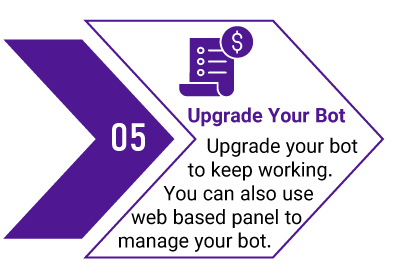 If you would like to know our latest news and festivals, please send us your email.

If you need our help, you can send us a message through the following channels

Images of Subscription Bot