Do you have a Telegram group with many users? Ever thought you could have a telegram bot for managing your Telegram group? With Telegram group manager bot you can make some rules for your telegram group. For example: you can ban something or restrict members not to send every thing such as: links, ID, sticker, file, image and etc. Or even set to send a welcome message every time a new member added to the group and many other features.
Well, for having a Telegram group manger bot, you have to following the steps below:
1-You have to create a telegram bot and register it in SmartBotsLand bot maker panel.
If you don't have a telegram bot or don't know how to create a bot you can check out this link:
?Video: How To Create Telegram Bot Step by Step | Part1:Bot Token
2-If you have a Telegram bot on SmartBotsland bot maker panel, so first, enter @BotFather in your Telegram and select your bot(Send /mybots command).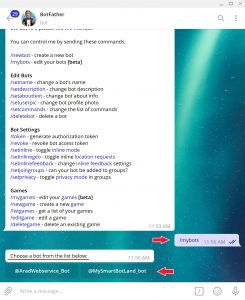 3-select "Bot Setting" button and then click on "Group Privacy" and click on "Turn On" button if it's not enabled. Of course when you create a bot, this option is enabled by default but you should check out it.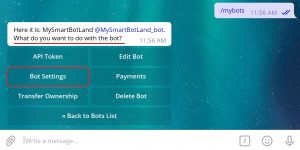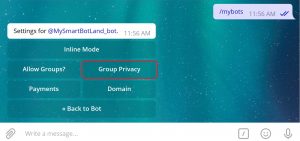 4-In this step, you have to add your bot to your Telegram group and promote it to "Admin"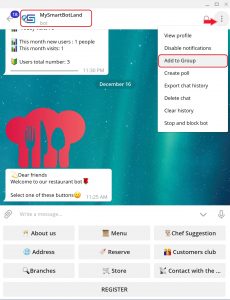 5-Now, login to SmartBotsLand bot maker panel, open "Group & Channel" from left side menu and select "Group Management". You can see your group name in opened window. Now click on "Setting" icon that is in front of your Telegram group name.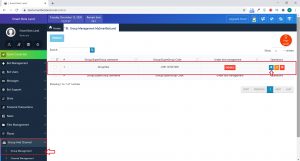 6-As final step, in opened window you can change the settings of different sections and set a behavior for your group and finally click on "Save" button.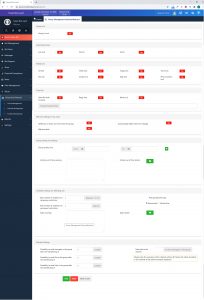 Now your telegram bot starts working in your group.
You also can watch this tutorial video:


Please let me know if you have any questions
Get in touch:@SmartBotsLandSupport