In this  tutorial, you will get to know how to upload your files by SmartBotsLand panel, watermark the images that are uploaded using this method. Also, according to the needs of users, how to upload stickers.
First you need to register in SmartBotsLand panel. If you have registered before, sign in to your panel.
On your left you can see a menu and select "Files" and click on "New" the green button on top left
A window will open to you. Choose a category for your file. Next, If you want to upload your file as a PNG file ,drag "NO" button to left, so it will be changed to "Yes".
If you need that all your photos have a uniform dimension, activate this button. then upload your files.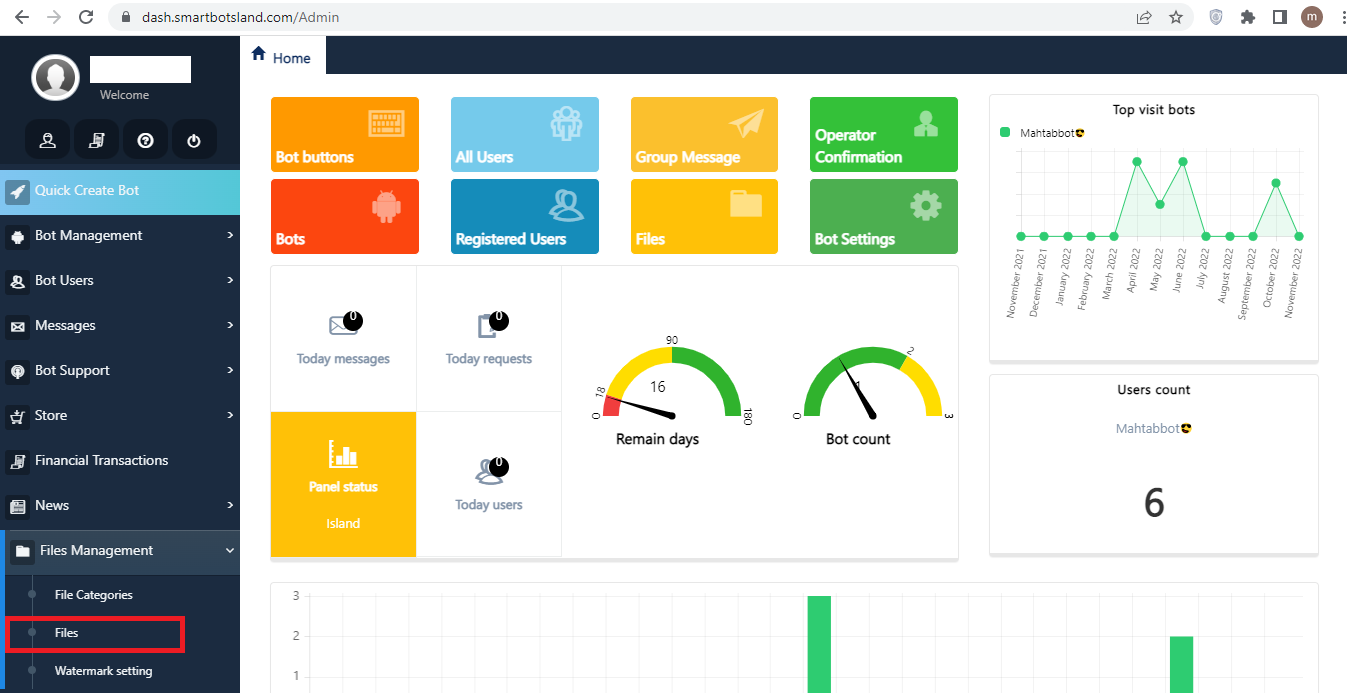 Note: Don't upload your files which have big size. If you need to upload photos with the high quality, upload them in your Telegram bot. 
 By dragging and drop or clicking, you can upload as many files as you need. and finally tap the "SAVE" button to see all these changes.
Note: When you upload the photos in the panel, all of them will also upload in your bot. These will not be displayed to your users. They are only displayed to you.
watermark: As you know, people can save your uploaded photos and abuse them. For preventing this, you can watermark your photos in SmartBotsLand panel. It is important to do this before uploading them to the panel.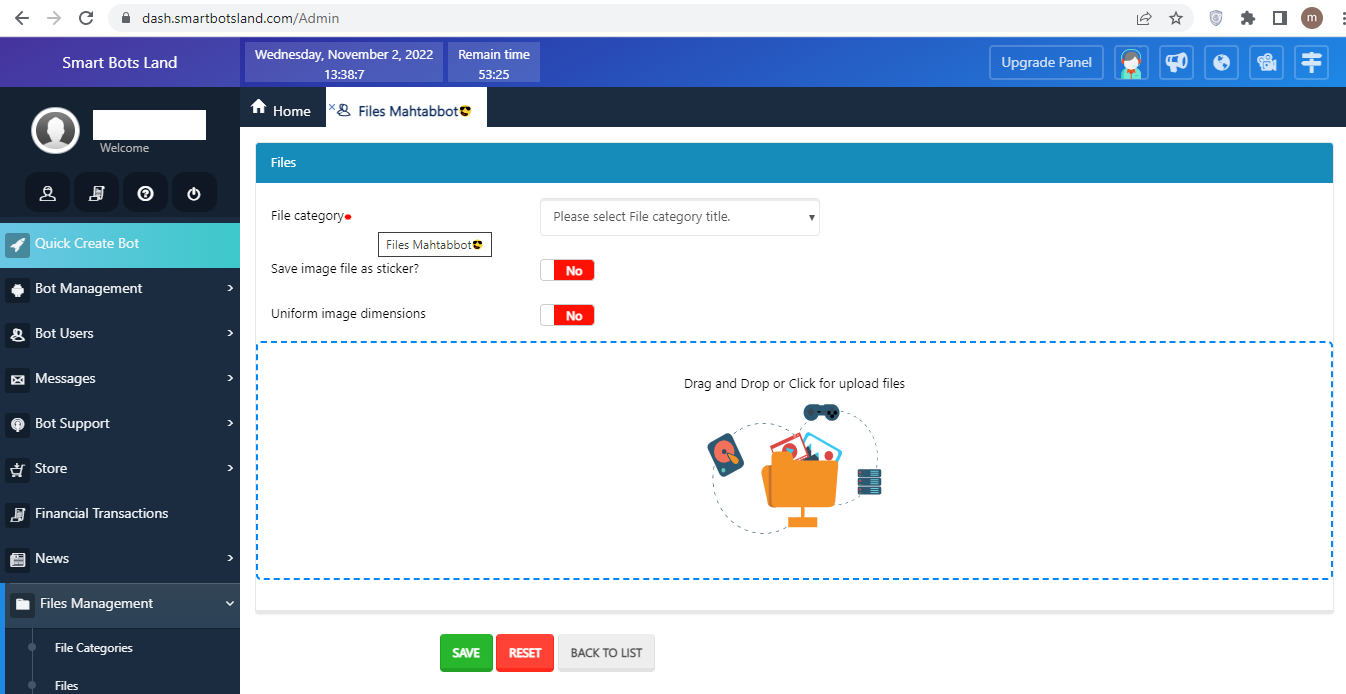 How to watermark?
Choose File management on the left sidebar and tap on 'Watermark setting". A window will open to you. You can place your logo on your photos by adding the options you see.
After watermarking your photos it's time for updating them. choose file again in left bar, then click on "NEW" and do what you were doing before. As you can see your photos have logo now. If you wouldn't like all your photos have watermark, you can also disable it.
How to upload stickers?
If you have uploaded all of your stickers on your PC. You can easily upload them in  the same way as we taught before. If not, you can also do this by your bot.
Use /management then select Send File and send your sticker. Reopen your panel and click on "Refresh" and choose a category for your sticker.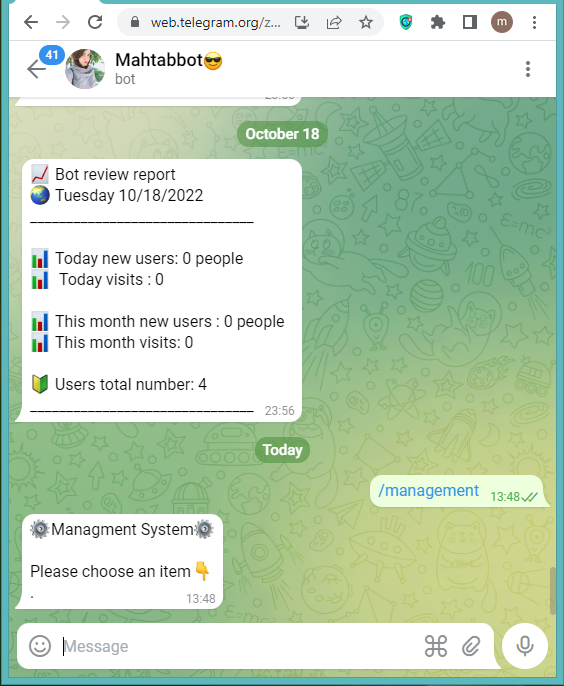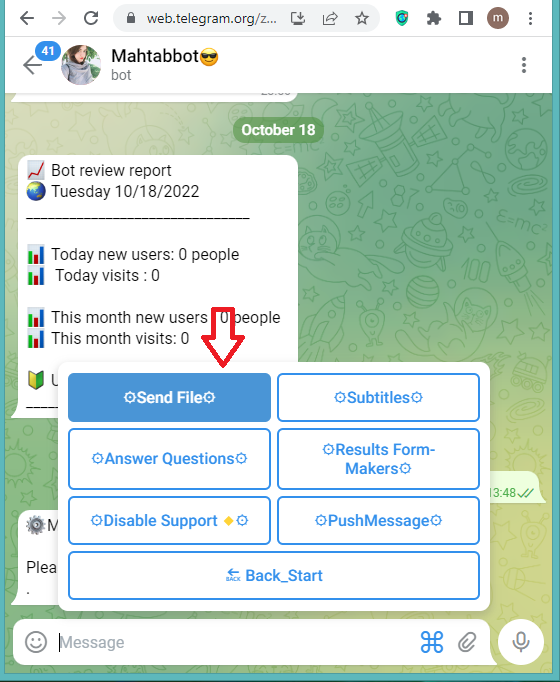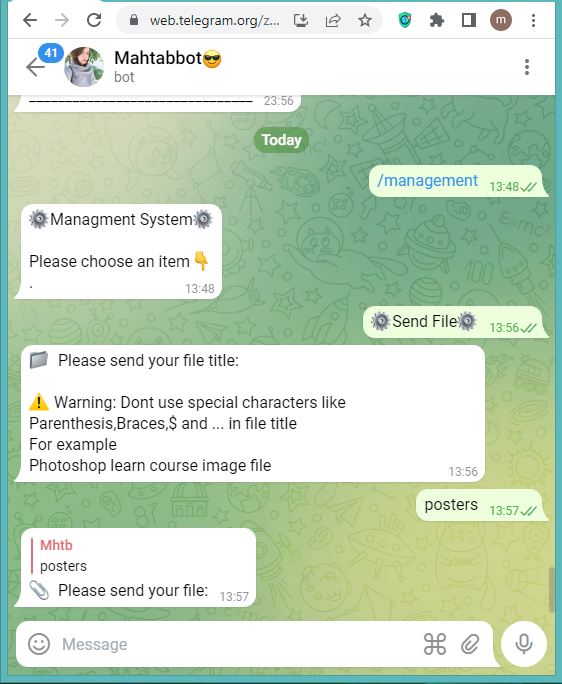 How to use your stickers?
Click on "Bot Management" in left sidebar in your panel then tap on "Bot Buttons". For example you can use one of these buttons and use sticker in the "Button Content".
If you have any question, contact us via SmartBotsLand Support