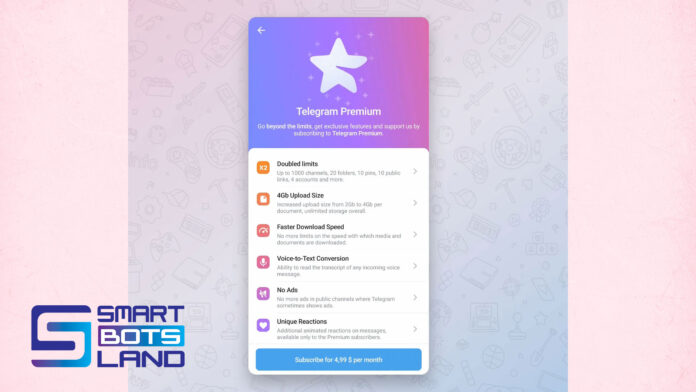 Telegram premium: Telegram officially announced that a paid telegram subscription will launch this month! Although telegram used to stand that the messaging app would be free for all, which it still is, a paid premium sub came to being…
Telegram premium
Telegram is one of those rare messaging apps, or it is better to say it is the only messaging app that offers such features freely to all. This process began in 2013 and continues till now. All these nine years offering best features ever to its users and it still does! According to Pavel Durov's personal channel on telegram, all existing features for none-premium users still remains and even it will follow by new features! So, it still offers new free features for none-premium users.
What is Telegram Premium?
According to Durov's statement, the main reason that they came up with the idea of a paid telegram sub, was that they wanted to offer more than what it is already crazy! But removing the limitations for all at once would face them with problems.
"Server and traffic costs would have become unmanageable, so the party would be unfortunately over for everyone." Said Durov.
Features of Telegram Premium  
This way the issue ends with the idea of Telegram Premium. This subscription plan, according to alex193a, offers features such as: Doubled limits, 4GB upload size, Faster download speed, Voice to text conversion, No ads, unique reactions, premium stickers and Advanced chat management.
So, if you are going to be a-future-telegram-premium-user, you have the chance to support Telegram and join the club and this way. You will be amongst the first who receives the new features.
And another interesting point is, none-premium users will be able to enjoy those features in their own way…They will be able to see large files or stickers send by premium users. Or you can tap on premium reaction that pines to a message so it reacts the same way.
And in the end, Durov's statement showed that although the ads have been successful, but he believes that Telegram should be funded primarily by its users, not advertisers. This way our users will always remain our main priority.
What do you think about telegram Premium? Would you pay for it?