In this video, we have introduced the various capabilities of Aradbat Telegram bot Maker Panel so that you can get acquainted with the panel environment.
In this section you should enter your panel environment.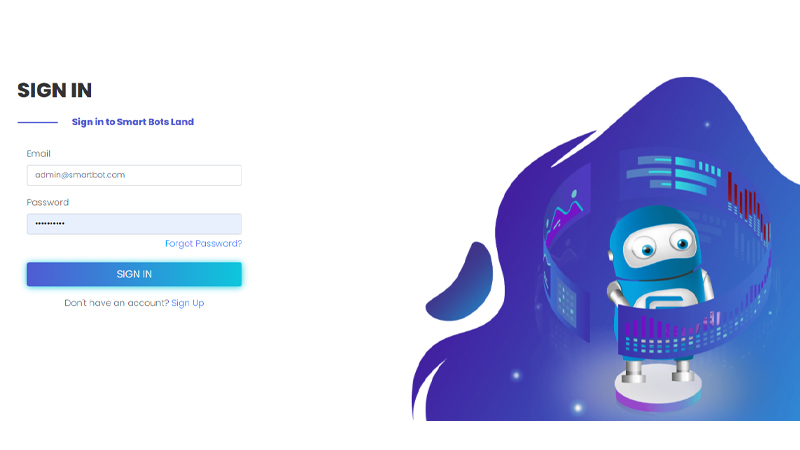 After entering your robot maker panel, you will encounter an environment as shown below:
introduction smartbotsland telegram bot maker
You can read the description of each section by placing the mouse pointer on each section. But if you are looking for a more complete explanation, you can watch this video or ask your questions in the comments section. so that the Aradbat support team can answer you at the earliest opportunity.