Hello. In this section, we want to teach you the second method of create a telegram bot by using a web panel. Then we explain the features of the web panel. Stay with us.
1-Enter the panel by entering your email and password.
2-Welcome to the smartbotsland panel. You can use all the necessary facilities to create a telegram bot without the need for programming knowledge.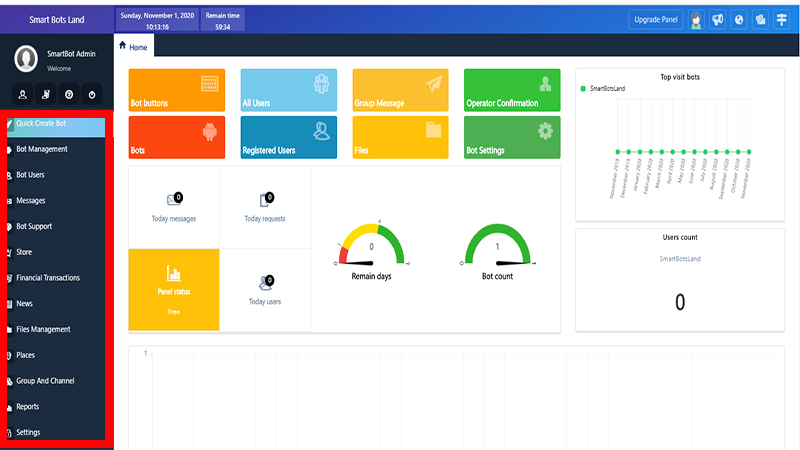 3-At the top of the panel you will see a number of options that do the following in order from left to right.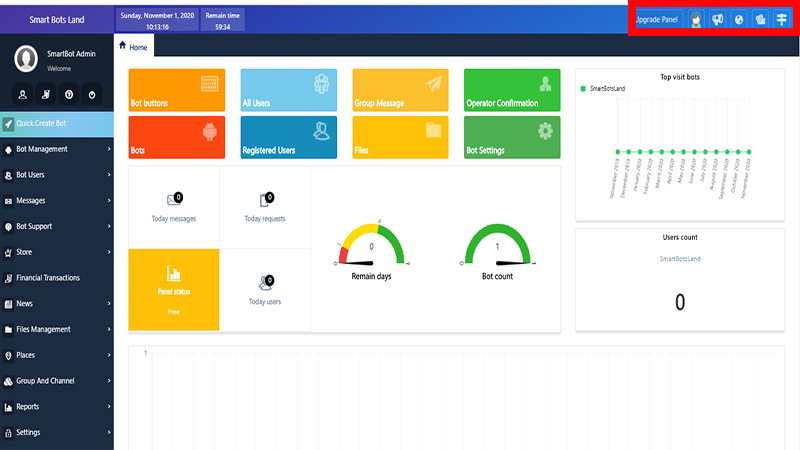 This section is suitable for programmers to be able to connect their boards to the old database of their websites and projects
Click on this section to view panel videos
You can see the brief tutorials of the panel in this section
See the latest panel news in this section
Select this option to contact the support team
There are also these options at the top left of the panel in order from left to right: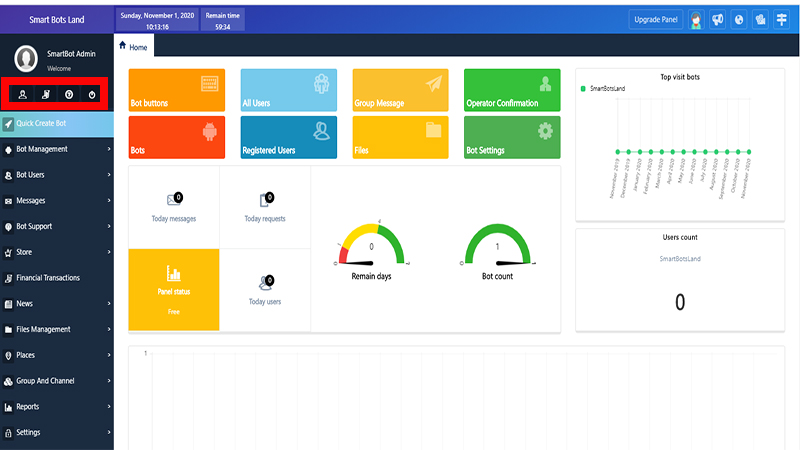 This option is for changing the password
See financial transactions in this option
Short help for the whole of the panel
Combine buttons and if you wanted to close the panel just use exit option
introduce buttons
In this section, we have brought the most used buttons of the bot so that you can have a good user experience.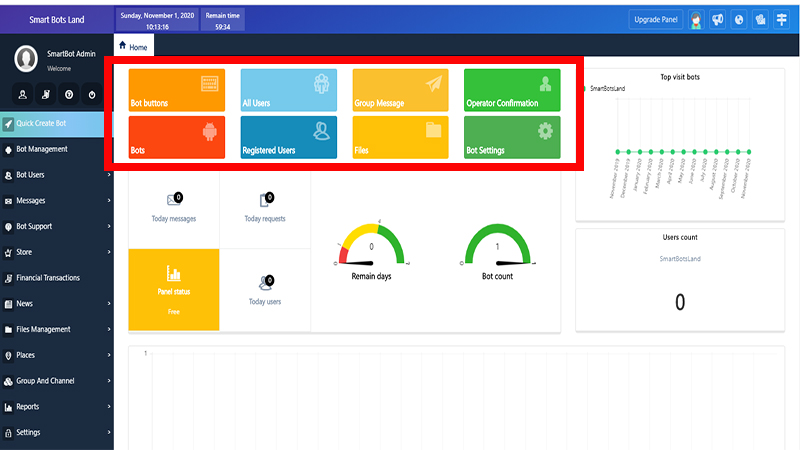 Bot Buttons: In this section, we have brought you the most used buttons of the bot so that you can easily manage them.
All Users: In this section, you can see all the users of the bot
Group Message: Send messages to users at specific times and dates
Operator Confirmation: in Operator Confirmation you can set some assistant or manage for your bot that your users use your system in different parts.
Bots: See all your bots
Registered Users: in this section you can set some question and see the the registered after your users answer the questions.
File sections: in file section you can upload files in your bot so your users will see
Bot Setting: in this section you can see the general settings of your bot like default buttons and other parts.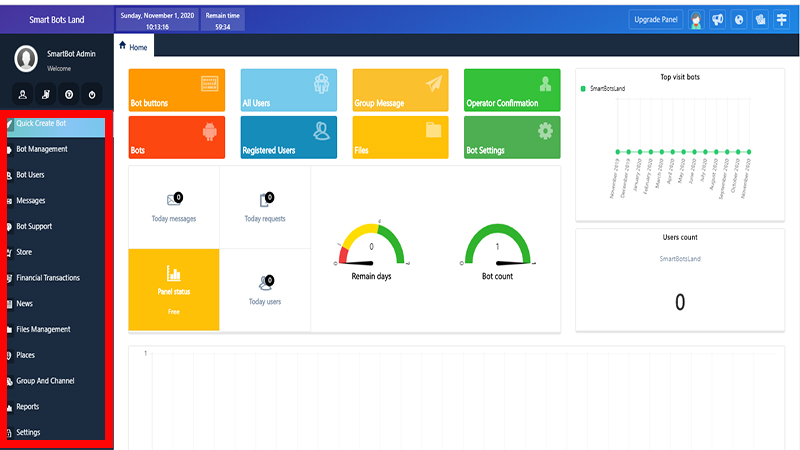 you can see the chart of the wizards of your bot and as we have not set any bots in the panel this part is blanck.
In the sidebar section on the left you can see each of the menus and submenus by placing the mouse on them. you will have facilities such as user management, viewing reports, location management, etc.