In this section, we will teach you the first method of making a telegram bot by using «Botfather telegram». To do this, follow these steps:
1-First, search this ID in Telegram: @botfather
2-In this section, choose /newbot option.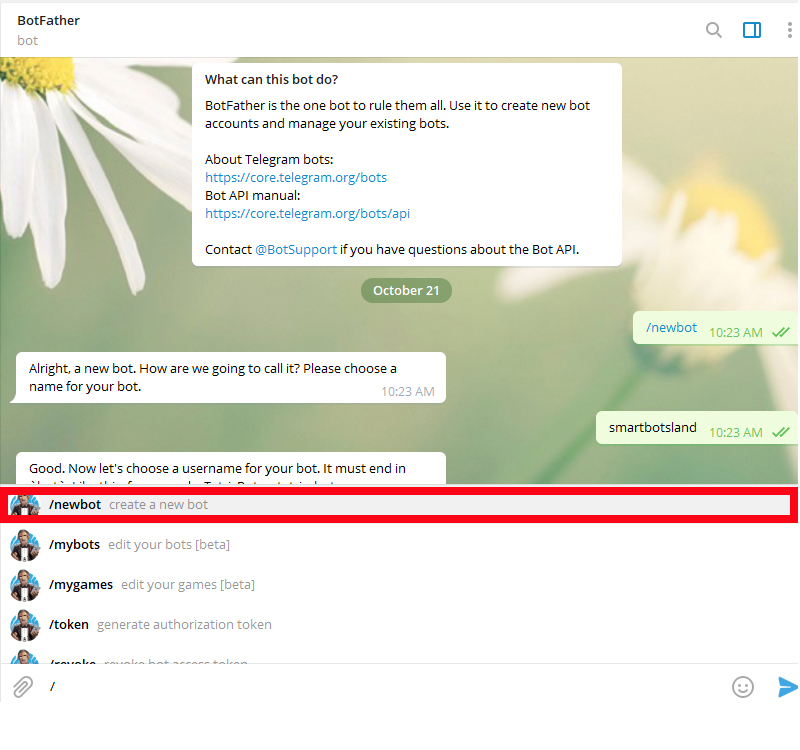 3-type your bot name. (for example smartbotsland)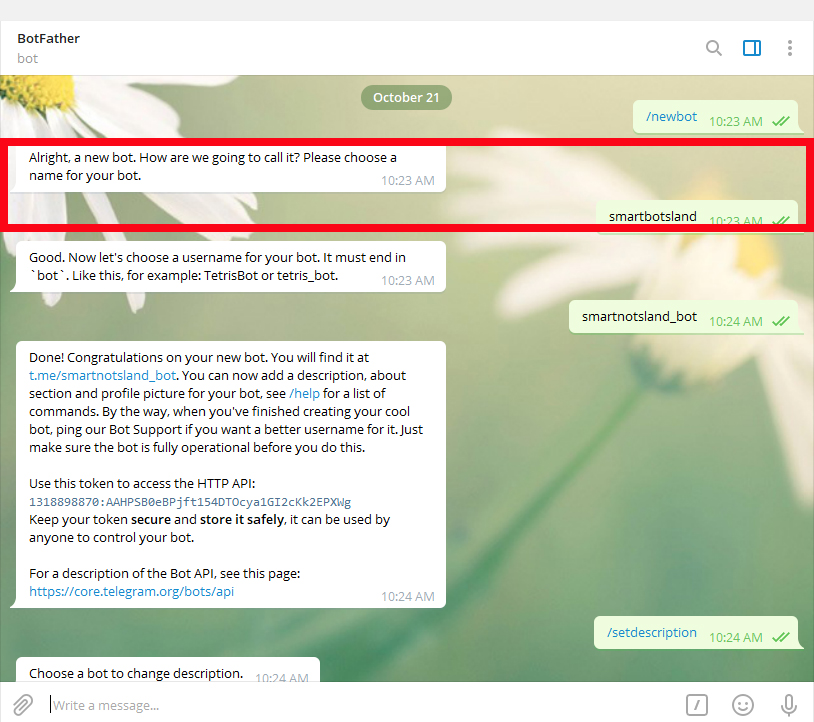 get token from botfather telegram
4-choose a username for your bot. you must enter "bot" or "_bot" at the end of its name. (for example smartbotsland_bot)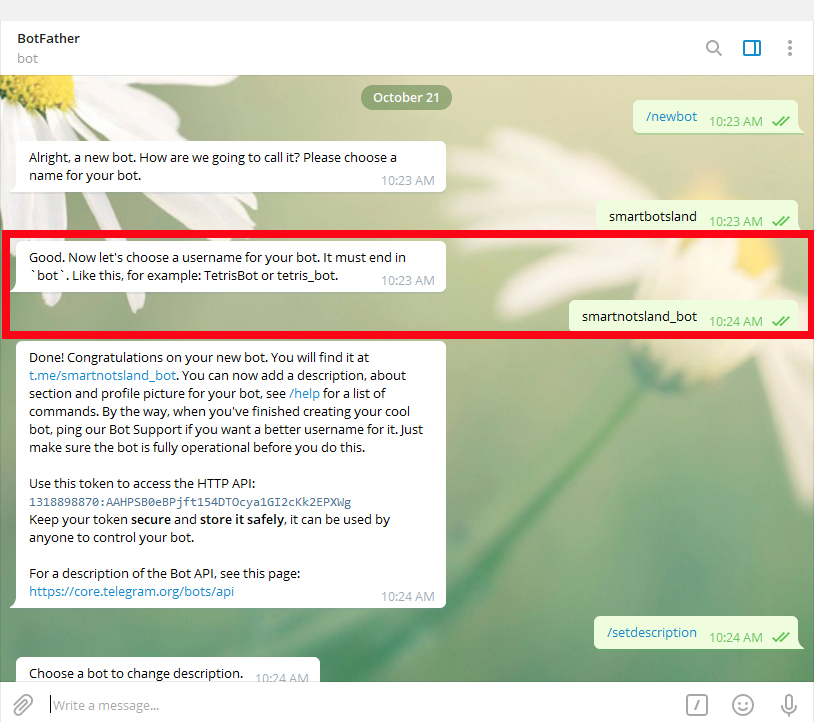 5-now yor token is ready. In the next videos we will talk about how to use tokens to set up smartbotsland web panel.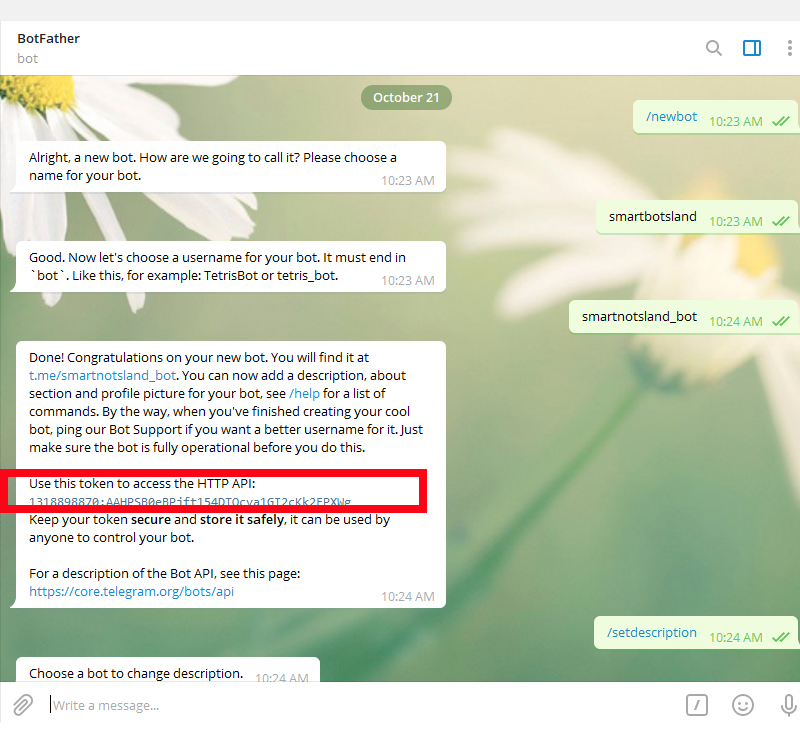 6- you can complete the specifications of your bot, including profile picture, description, etc.