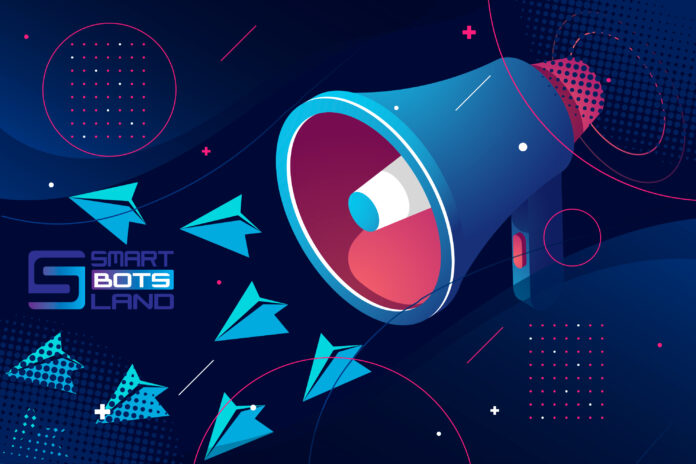 "Telegram Notification and Sounds" : There are sounds that inform you different types of things. If you have new messages from any group or channels or private chats, you will receive notification. Notifications come with sounds. Long story short, Telegram has a special section about notification and sounds on Telegram Settings; which contains many options and special feature offerings. So, we are going to have some deliberation about Telegram Notification and Sounds.
Notification for chats
First thing we see when we tap on the Settings and then Notification and Sounds, is " Notification for chats". Here is the the first step about Telegram Notification and Sounds.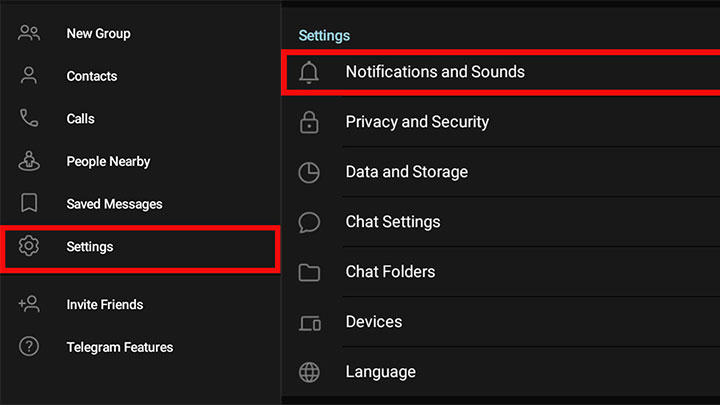 This part contains 3 sections and learning how to use them requires same steps for each:
Private Chats
Groups
Channels
Private Chats
If you tap on "Private Chats", a new page will be shown to you with some other offerings. You can turn off or on notifications for private chats using this button.
But it is not end of the story! When you tap on that specific button, you will face a new message with topic "Notifications". This new message offers some related options:
Turn on
Mute for one hour
Mute for 2 days
Turn off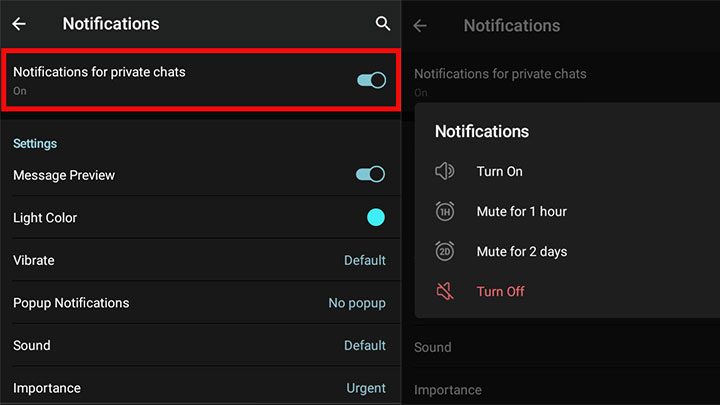 And actually, you can figure them out yourself!
A "Settings" part has specified for this part with special sections
Message Preview

: Using this one, you can decide if you want the preview of notifications or no.

Light Color

: It offers you a list of colors for notifications.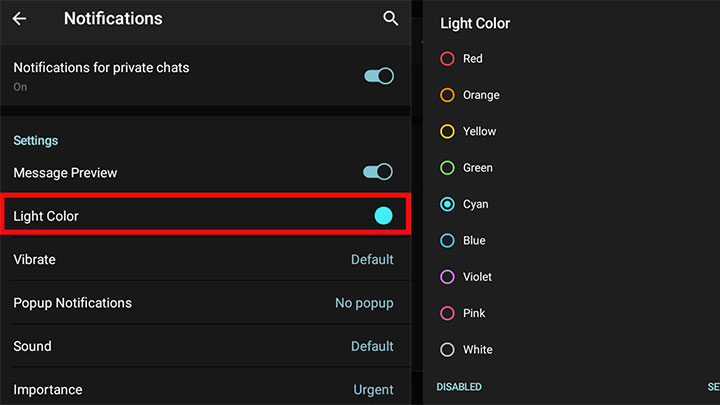 Vibrate

: The moment you tap on this one, you will witness a new page and its offerings as well. And the rest depend on you and your taste about vibrate!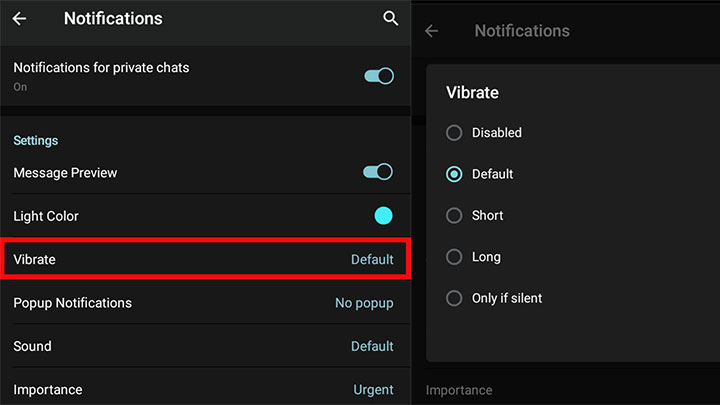 Popup Notifications: The thing that you need to know at a very first moment, it "What is popup notification?". Popup notifications are a type of notification that create a shortcut window which is appear on the device screen. And in the end of the day, you are the one who decides which of those options related to popup notification is the best for you.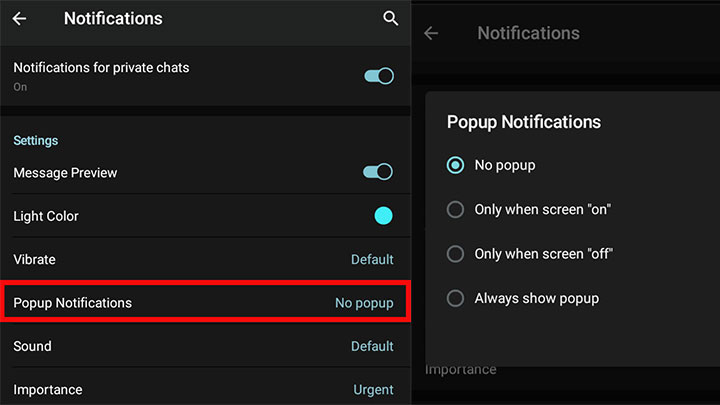 Sound: In the update that had released back to April 2022, we have got some changes with this part. Anyways, this segment includes two parts: One, is "Telegram tones", which it shows you the tones that you have saved; Or, if you are willing to upload a sound directly, use "Upload sound". The other, is "System tones". It proffers you a list of prepared sounds that you can set as your tone.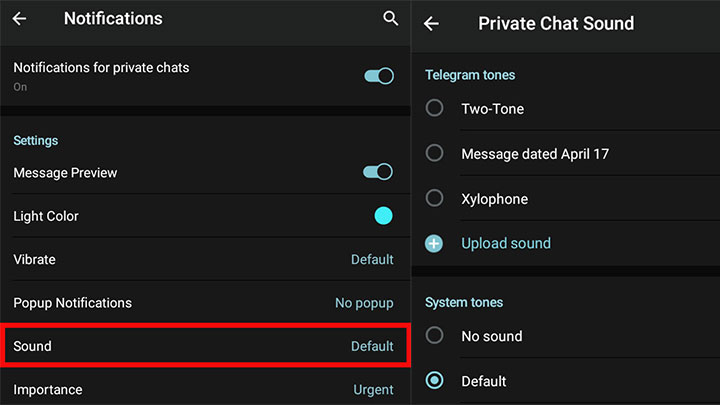 Importance: It works perfectly for marking the importance of notifications by the suggested options: Low, Medium, High and Urgent.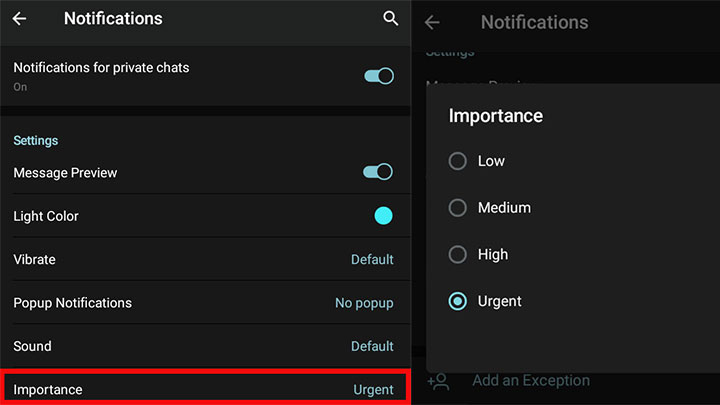 As the final part of the introduction, we will discuss "Add Expectations". You may want to add people to this list and manage as if you want to receive notification from those or no, set specific tone, set the importance and etc.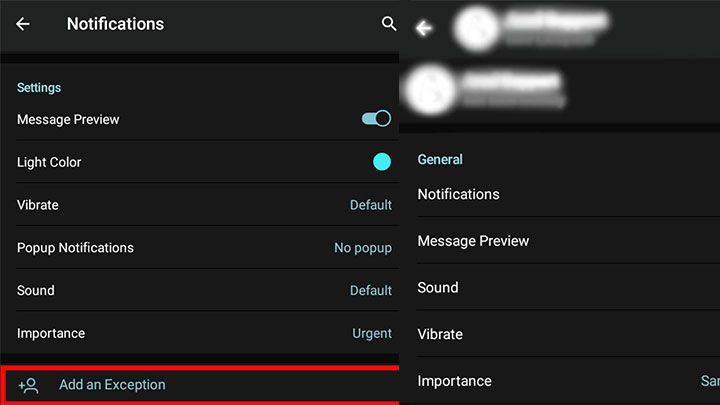 The steps and sections are the same for "Groups" and "Channels" too.
Calls
This part contains two segments: Vibrate and Ringtone. And each of them allows you to manage vibrate and ringtone as you pleased.

Badge Counter
Using this one, you can set it to count unread chats instead of unread messages. The options are clear enough to use.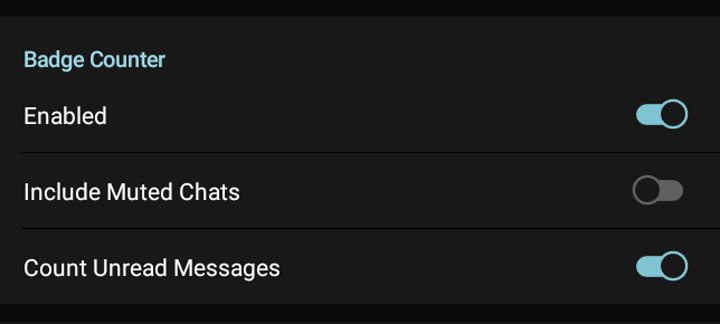 In-app notifications
In this section, you can manage in-app notifications. Things like: sound, vibrate, preview, etc.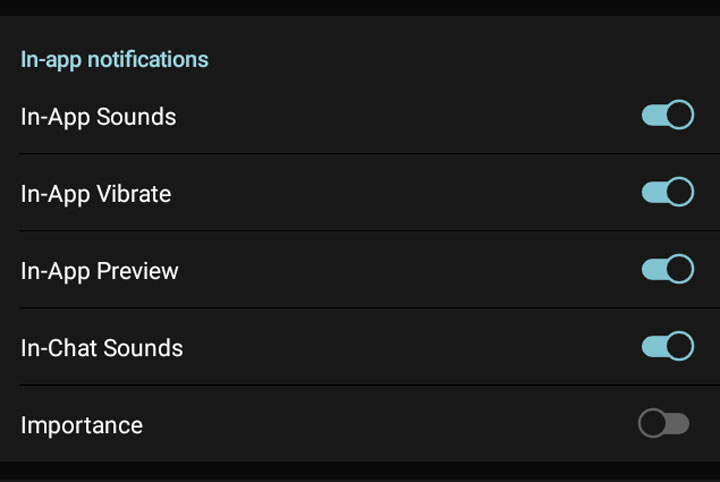 Events
This topic is specified to let you manage two events: Contact joined Telegram and Pinned Messages. You want Telegram inform you or not, is on you.

Other
If you want to receive notifications even thought you shut down the app, "Keep-Alive service" segment will be a real mercy. "Background Connection" sues for keeping a low impact background connection for notification. The last thing in this section would be "Repeat Notifications", which is manageable according to your will.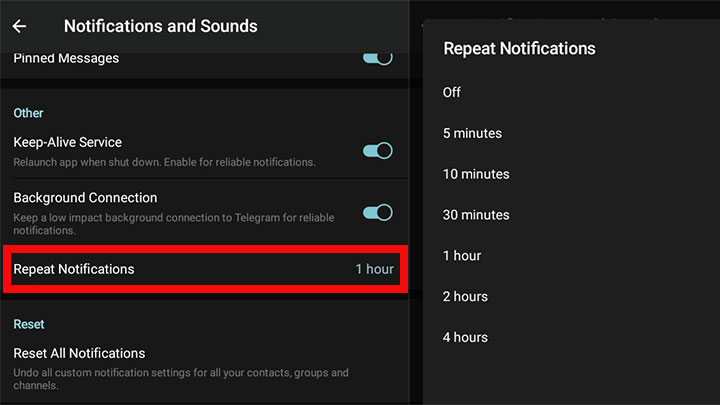 Reset
If you need to undo all custom notification settings for each of groups, channels and private chats, this section becomes handy.